Activities in Argentina
Here you will find the description in Spanish of the activities organized by Fundación Argentina de Afasia during Aphasia Awareness Month, June, 2020 .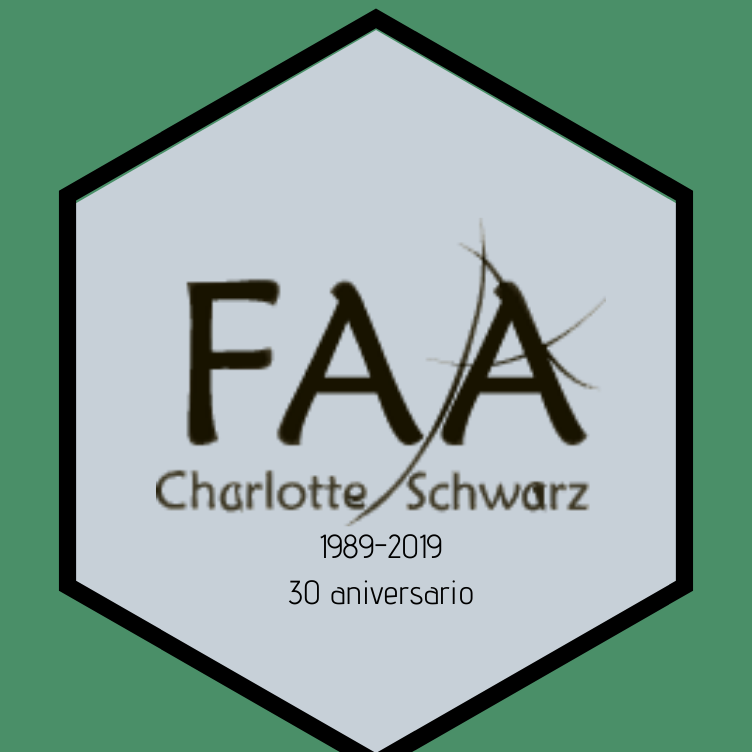 En el MES INTERNACIONAL DE CONCIENTIZACION DE LA AFASIA la
Fundación Argentina de Afasia adhiere invitando a participar a sus talleres gratuitos on line
        ULTIMA SEMANA PARA PARTICIPAR GRATUITAMENTE DE LOS    TALLERES 
 Para personas con afasia (Todos los días hasta fin de mes)
Para familiares (miércoles 24 a 18h)
Para público en general (ir a You tube en cualquier momento)
ACV y afasia Doctora Malmierca
Afasia, perder el lenguaje, perder la identidad Dr. Marcelo Berthier CEDECOM
 Inscripciones: fundafasia@intramed.net  (para 1 y 2)         www.fundafasia.org.ar        
Indicar: Nombre de la persona con afasia, edad, nacionalidad y fecha del ACV/TEC u otro.
 La AFASIA es la pérdida del lenguaje y la comunicación, causada por una lesión cerebral, sin alteración de la inteligencia.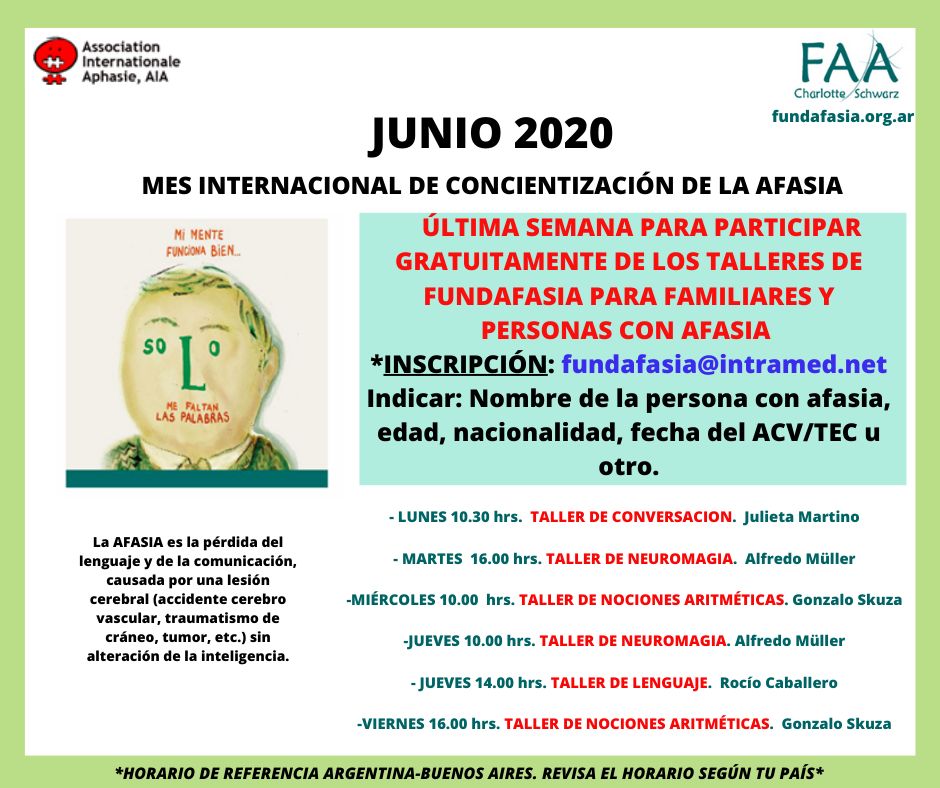 Aphasia book discount in Argentina
New edition of La Afasia por sus protagonistas written in Spanish by Argentinian authors, Silvia Rubio-Bruno and Alfredo Ardila has been released in 2019. Now, as we are in the Aphasia Awareness Month, June, you can buy it with a 20% discount if you contact editorialakadia@gmail.com. Please find more information on the picture below: